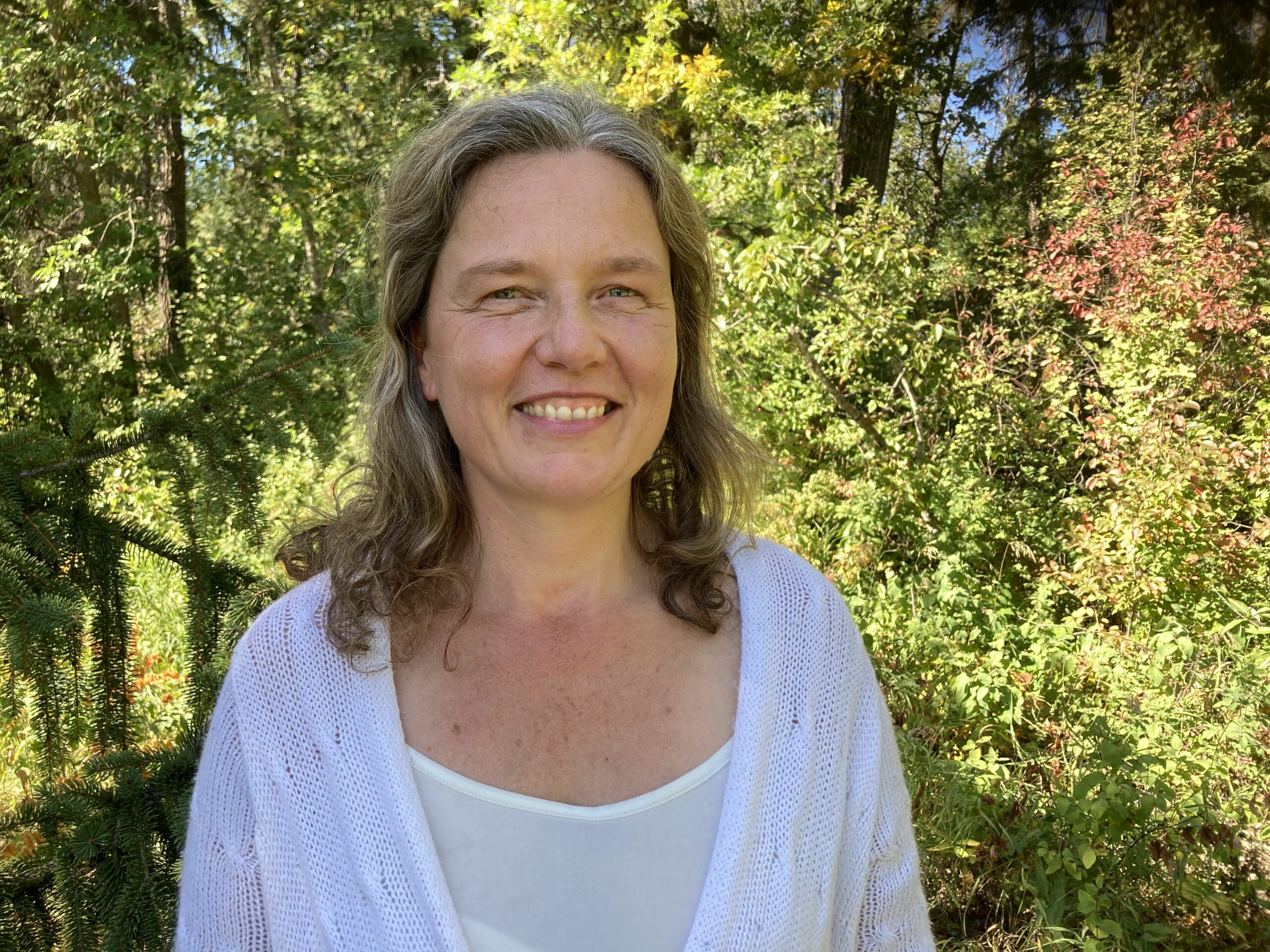 Manuela Hofer, RBCST, SMT
Biodynamic Craniosacral Therapist, Somatic Movement Therapist, Qigong Instructor, Continuum Movement ® teacher in training.
I have an innate drive towards the rich inner world and wisdom the living body offers and I am inspired by the healing potential touch provides. The transformational modalities I work with, have helped me on my healing and embodiment journey, they keep me connected, vital, and engaged. They are based on biological and universal laws, connected to nature and the wholeness we originate from. I cherish being carried that way and I love to move.
I grew up in Germany, trained in dance, and received a grant from the Carl-Duisburg Gesellschaft to study Somatic Movement Therapy at Moving On Center, in California. I taught rhythm and developmental movement classes, including workshops for early childhood educators, Qigong, and bodywork-oriented dance classes for adults.
I live now with my husband in Edmonton, Canada and I offer since 2017 Craniosacral Therapy sessions and Somatic Movement classes.
I am passionate about supporting your health and well-being in the best way possible!
Certifications:  Somatic Movement Therapist, Moving On Center, Oakland, USA, Biodynamic Craniosacral Therapist (BodyIntelligence, Canada), Qigong Instructor Certification at ASS Institute, Germany, Continuum Movement teacher in training. 
Continuing Education: Qigong at Society Medicinae Sinensis, Germany and White Tiger Qigong training, USA. Clinical Somatics 1, Healing birth trauma with Annie Brook.